---
Index | Shows | Outings | SA Societies | Links
---



an October morning
in Silvermine Nature Reserve

After the enormous mountain fires, which swept through the whole of the Table Mountain range in January 2000, we looked forward to Spring in September/October with great anticipation: We all expected to see a wealth of orchids brought into flower due to the fire.



Our expectations were certainly met. On the 29th October 9:30AM, on a sunny Sunday morning, frisky COS members met at the parking area on top of Silvermine Nature Reserve. The whole area was a mass of many different flowers, including a vast variety of stunning orchids.
What is the secret which these fynbos fires have which "forces" certain flowers into bloom?
The breeze was good as usual and an hour later the mist came rolling in. This mist, which often rolls in over the area, is rather chilly for humans (see First Aid), but the orchids, which grow here, as well as the other plants on the mountain, enjoy it because this mist supplies them with extra moisture besides the moisture they already receive from the seepage area in which they grow.

Pictures by courtesy of COS members Tricia Owen & Wally Shave
Disa racemosa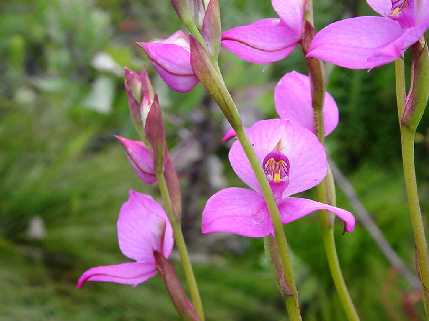 Disa racemosa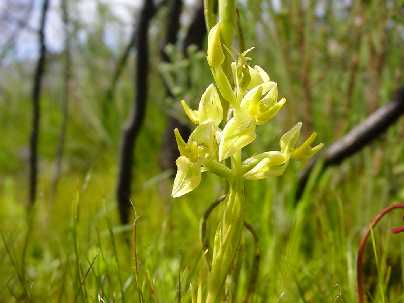 Ceratandra atrata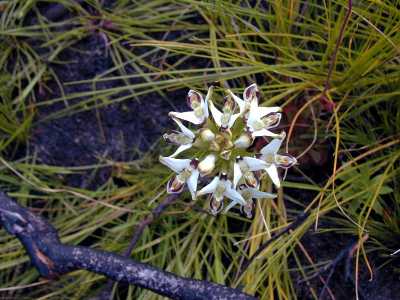 Disa bivalvata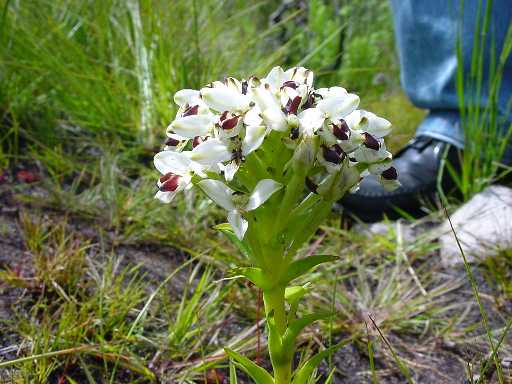 Disa bivalvata


Corycium carnosum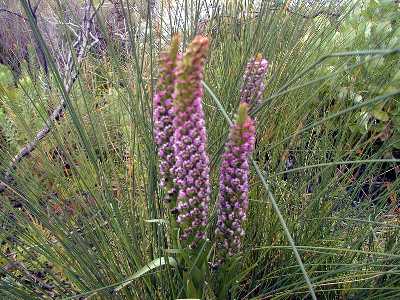 Corycium carnosum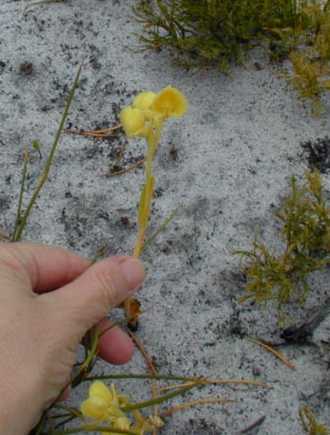 Pterygodium catholicum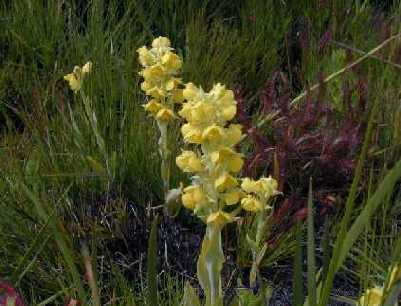 Pterygodium acutifolium

Simple First Aid Kit
for orchid watching in the Cape Mountains:

1) Windbreaker or warm jacket (even if the weatherman says: "Sunny") - the weather on the Table Mountain Range changes suddenly.

2) A hat

3) Camera (best with zoom)

4) Magnifying glass, note book & pen

5) Watertight footwear (or a dry pair in your car). Some Disas grow in seepage areas

6) Wet and dry refreshment

7) A towel (to use when you return to your car if the mist got you)

Index | Shows | Outings | SA Societies | Links


updated: 5th October 2005 web creation © 2001-2005 sysser waspe
---